Workshop Embodiment & Critical Medical Humanities
From May 6th to 8th, 2021, a series of discussions and a concluding public panel with Angela Woods, Erin Manning, Monica Greco, Ana Goméz-Carillo, and Siri Hustvedt took place online. The event was a collaboration with SNF Prof. Dr. Sophie Witt, German Department of the University of Zurich, and Prof. Dr. Cornelius Borck and Prof. Dr. Christina Schües from the Institute of Medical History and Science Studies, University of Lübeck.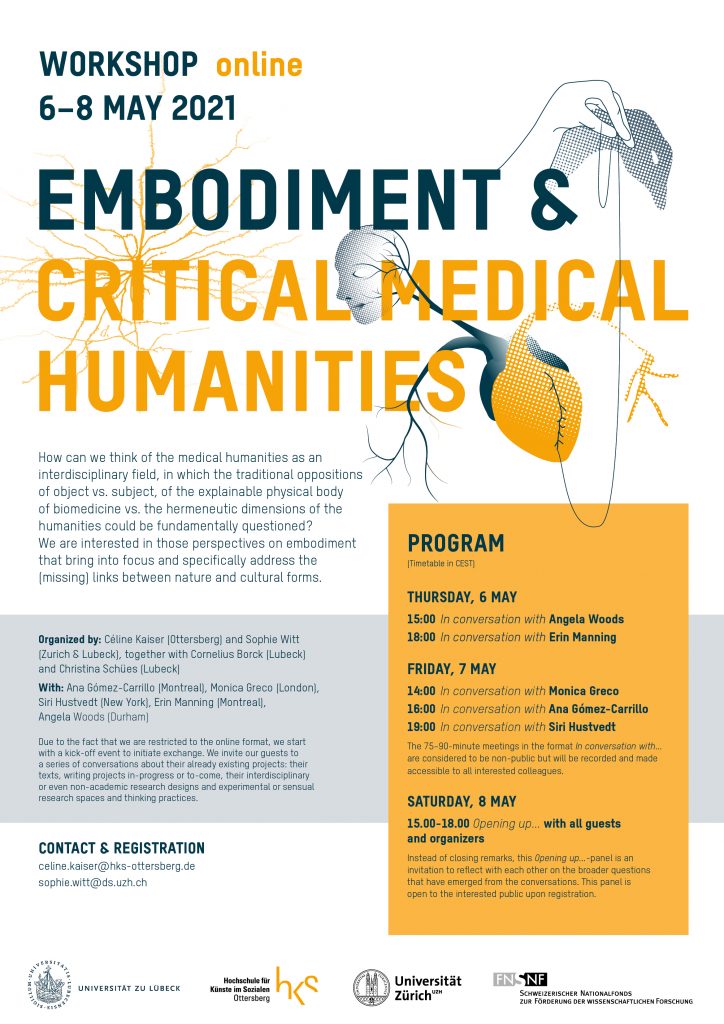 IMHAR On Tour
On July 6, 2021, a joint lecture by Monika Ankele, MedUni Vienna, and Céline Kaiser, HKS Ottersberg, on the topic of "Transparent boundaries. Material and performative aspects of dynamic boundary control in the context of the COVID19 pandemic" took place as part of the online conference "COVID19 beyond Borders" at the University of Vienna.